Add to length or patios to your dock or custom build an entire dock with modular dock sections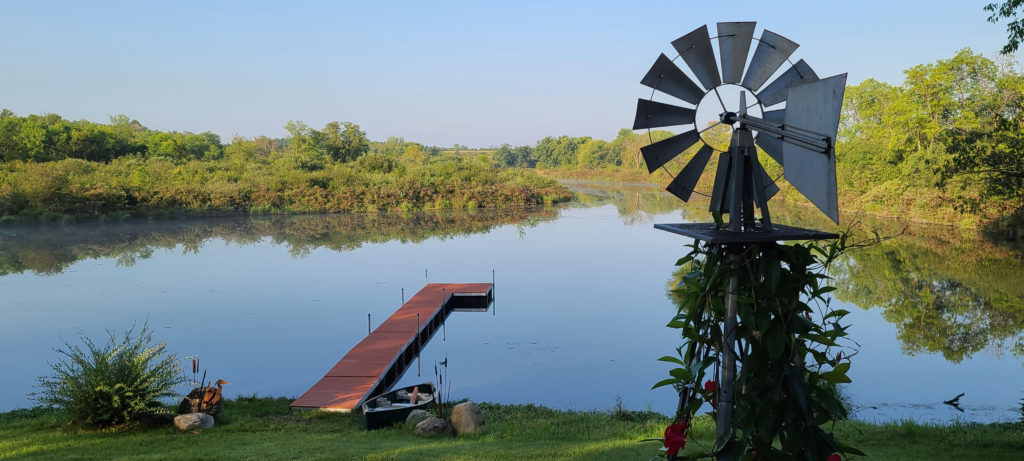 Change Change Change
Things change. Sometimes things change AND change back again. Water levels, shoreline conditions, and your hairline all have this in common – they don't stay the same.
You need a dock that will be flexible enough to accommodate changes to your lake and shoreline. Maybe its your neighbors or maybe its rainfall conditions – the fact is that your lake will not be the same every single year. Many dock manufacturers recognize the allusive nature of lakeside property ownership and have modular dock sections. This allows you the ability to customize your dock length, shape, angle, and water depth. But is it really easy to make changes year after year?
Ask the right questions. Fix the right problems.
Modular dock sections are the best way to build a dock to fit your unique marine application. But here are some questions to ask:
Can dock sections be bolted together – a strong connection and easy to remove?
Can dock sections fit together in any orientation?
Will dock sections be well-supported if a section is rotated or added?
Can new sections be added in the future?
Above all, not all modular docks are created the same. Some major pitfalls in modular docks fall into a few categories: the quality problem, the strength problem, the access problem, and the price-point problem.
The Quality Problem: Some modular docks join together with flimsy frames. Often the docks that will save a dime will sacrifice quality frames. Be aware of aluminum docks with short profiles that waves can destroy and that won't hold up to a common rainstorm.
The Strength Problem: Some modular docks have connections that hook, which sacrifice rigidity and strength. These are usually dock frames that all hook together. Look out for a wobbly and loose connection.
The Access Problem: While some docks have the basic design figured out, getting the right parts is a major obstacle. Who knows how to answer the questions you have? Are there add-on products designed for changes in the environment that can be easily located and purchased?
The Price-Point Problem: The price is often the bottom line – if you ain't got the Benjamin's, it ain't gonna happen! Most docks you want aren't ultra cheap.
Jack Docks DIY Modular Dock Sections
Now after considering some factors that play into the situation, the docks at Jack Docks are a great place to start your dock shopping. You can find an ultra strong dock frame that is modular for fractions of the price.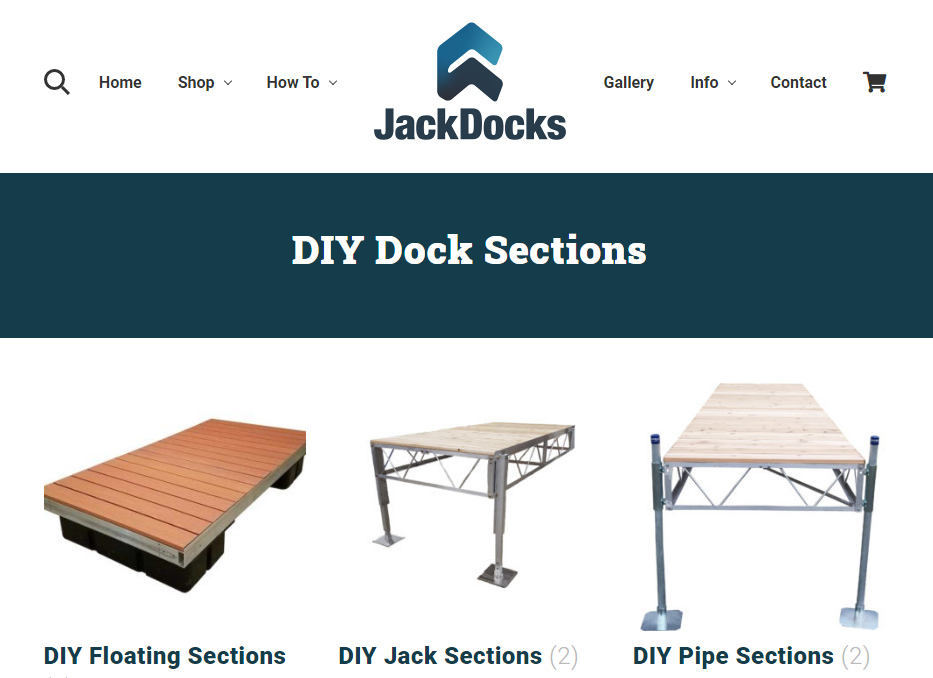 The Jack Docks DIY Sections are complete kits that bolt together and offer full support options and decking options. So when you shop DIY Dock Sections you can find all of the prices at the click of a mouse.